Meet Wendy Waller and Her Fine Band

Wendy Waller – Vocals
Wendy Waller is a singer-songwriter and music educator from the San Francisco Bay Area. Her musical roots hail from classic New Orleans-style jazz, blues, R&B, bluegrass, folk, rock, and classical.
Wendy has performed at hundreds of weddings, parties and concerts as a bandleader and a freelance musician. She sincerely loves working with clients and creating the best entertainment for an event!
Wendy received critical acclaim when she placed as a top ten finalist (out of 10,000 entries) in the 2009 British Music Week "Rising Star" competition.
Her latest CD, "Traces of Grace," placed in the top 15 of the CMJ Music Charts.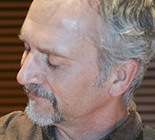 Rick Vandivier – Guitar, mandolin, dobro
Rick has performed with Smith Dobson, Albert "Tootie" Heath, Bruce Forman, John Handy, Mose Allison, Carl Saunders, David Grisman, Richie Cole and Dr. Lonnie Smith. Rick has also worked with the San Jose Symphony Orchestra, and the orchestras of the American Musical Theater of San Jose, Opera San Jose, and Theaterworks.
Rick's performing career has been highlighted by performances in The Hague, Berlin, Abidjan (Ivory Coast, Africa), and at the Chicago Opera House, the Wilshire Theatre in Los Angeles, the Berklee Performance Center in Boston, The Great American Music Hall and the American Conservatory Theater in San Francisco, the Seattle Opera House and the Metropolitan Museum of Art and Carnegie Hall, both in New York City.
Born in Lima, Ohio, Rick is a graduate of the Berklee School of Music in Boston and San Jose State University. Find out more about Rick

Rich Girard – Upright & acoustic bass
"I was born in Fresno, California, the raisin capital of the world, but moved to the San Francisco Bay Area early in my life. I took up bass in 1966. Some of my early influences were Scott LaFaro, Chuck Rainey, Ray Brown, Ron Carter, and, of course, Jaco, to name a few. I play a hundred-year old acoustic bass, and new and vintage fretted and fretless electric basses. Besides having played in many local party bands and many local clubs.
I have played, toured, and recorded with such groups and people as Mose Allison, Gerry Mulligan, David Byrne from the Talking Heads, Mel Torme, Andy Narell, Steward Copland from the Police, John Sebastian, The San Francisco Pops Orchestra, Nashville Symphony Orchestra, The Los Angeles Pops Orchestra, The Philadelphia Pops Orchestra, Cleo Laine and many others." Find out more about Rich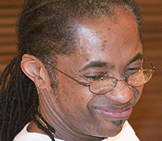 Deszon X. Claiborne – Drums
A  native of the Bay Area, Deszon Claiborne begin his musical career at the early age of 10. Virtually self taught in the beginning, he went on to study with world-renowned drummers such as Barry Jekowsky, Ralph Humphrey, James Levi, Billy Cobham and Keneth Nash, an experience which provided him with a strong foundation in jazz, funk, classical, and world music. His very diverse credits include Don Cherry, Ornette Coleman, Bo Diddley, Phyllis Hyman, Jay McShann, Michael White, Andy Narell, Alex Acuna, Ray Obiedo, Alphabet Soup, Charles Brown, Dave Ellis, Rodney Franklin and Peter Apfelbaum.
Wendy Waller and Her Fine Band, San Francisco Bay Area-based band for hire!
Whatever your event, we play it the way you want it.
We work with you to make your event a success!
Book Wendy & Her Fine Band or Call today 650-216-9138