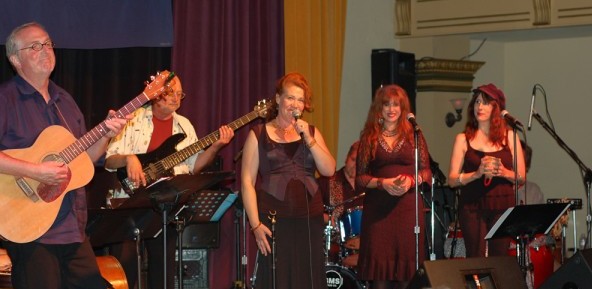 Wendy Waller performs with her eight-piece band. Waller's extraordinary voice, captivating stage presence, and incredible band combine to bring you world class entertainment Wendy will tailor a concert to your event and specifications.
Instruments:
Lead Vocals
Background Vocals
Drums, Percussion
Guitars, Dobro, Banjo, Mandolin
Keyboard
Accordion
Upright and Electric bass
Genre: A variety of Jazz, R&B, and Americana
The concert includes fresh arrangements of cover songs such as:
I've Got To Use My Imagination (Gerry Goffin and Barry Goldberg)
Time of the Season (Rod Argent)
Yellow Moon (Aaron Neville and Joel Neville)
No More (Toots Camarata)
I Like It Like That (Smokey Robinson and Marv Tarplin)
As well as original songs by Wendy Waller
1-2 hours
Whatever your event, we play it the way you want it.
We work with you to make your event a success!
Book Wendy Today! Or Call today 650-216-9138