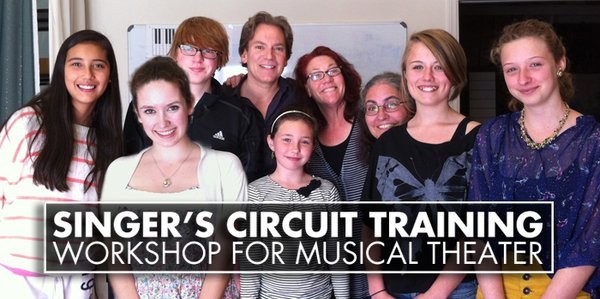 With Pierce Peter Brandt and Wendy Waller
One day workshop to improve your voice.
A fun, one-afternoon intensive where you'll learn the essential keys to great song acting and performance, and you'll work on training and fine-tuning your vocal technique/production (using your vocal instrument).  Ages 10 to 16 are welcome.
INSTRUCTORS
Song acting/performance: Pierce Peter Brandt
Vocal technique/production: Wendy Waller
Professional pianist: to be announced
DATES (all classes are from 1:00–6:00pm)
Sunday, June 26, 2016 in San Ramon for students in grades 5-8
Sunday, July 10, 2016 in Menlo Park for students in grades 6-8
Sunday, July 31, 2016 in Menlo Park for students in grades 9-12
Sunday, August 14, 2016 in Menlo Park for students in grades 6-8
REGISTER
All the registrations are made though Performance Singing's website.

Secure payment made via Paypal
See 5 stars reviews on Yelp!
Learn more about Pierce Peter Brandt.
Download WendyWaller_Voice_Lessons_Brochure
IMPORTANT DETAILS
ENROLLMENT
Limited to 5 participants per class session.
INVESTMENT
$260.00 by Check
$269.00 Online ($260 + $9 PayPal Fee)
Advance payment required.
WHO SHOULD ATTEND
These workshops are open to students of all levels of experience. Pierce and Wendy work with each student at her or his own level of skill and experience.
PREPARATION FOR PARTICIPANTS
All participants will be expected to have at least one musical theater song fully memorized to be worked-on throughout the day and performed at the end of the day in the group master class. Students must bring the full sheet music (with piano accompaniment in the correct key) for their song(s) with them to the workshop. Students are encouraged bring more than one memorized song (from musical theater) so that there are options to choose from, but in most cases, only one song per student will be used in the workshop. Wendy and Pierce are available to provide assistance in selecting and/or finding music.
FORMAT
Students will work in private one-on-one sessions with both Pierce and Wendy, as well as with the professional accompanist, the wonderful Nicki Kerns. Students will also have a break period of approximately 15-25 minutes, depending on the day's specific scheduling. At the end of the day, the class will culminate in a group master class, where each student presents and performs her/his work and receives feedback and support from Pierce and Wendy.
REFUND/TRANSFER POLICY
All payments and registrations are non-refundable and non-transferable.
ONLINE PAYMENT FEE
If you choose to pay online, there is an additional PayPal fee of $9. If you wish to avoid this fee, you may pay by check. If you are paying by check, please send us an email to let us know to hold your space (and tell us when we can expect to receive your check).